We offer several wholesale options for corporate customers. Depending on what kind of machine your office space uses, we are happy to help find a brew22 solution for you. Not only do we supply coffee beans for different types of coffee machines, we also have experience with batch brews. We supply ground coffee in the perfect grind size and an air-tight tub to maintain freshness.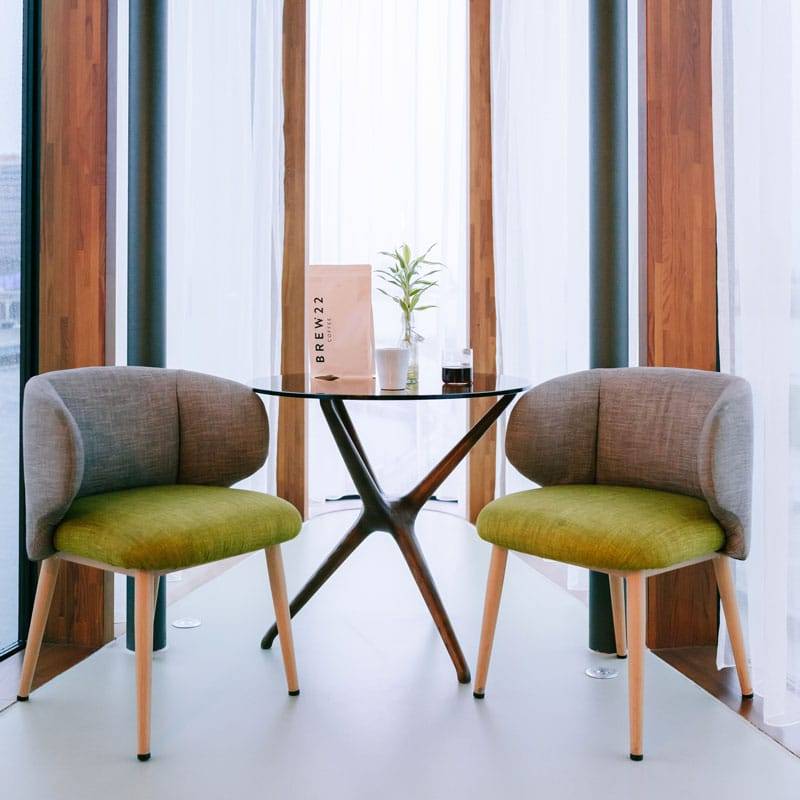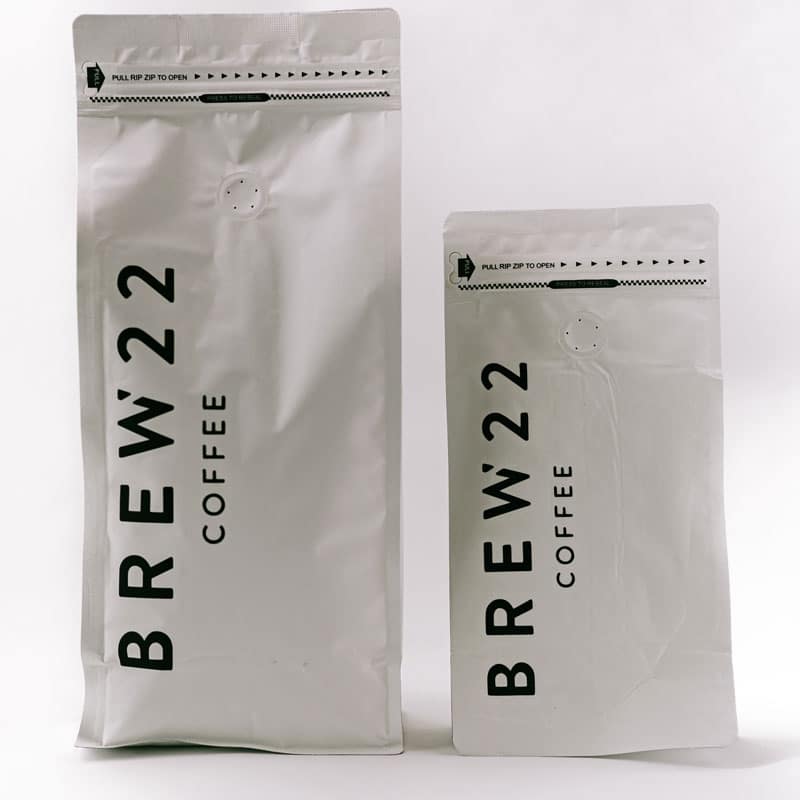 Not only is our coffee super fresh with an amazing taste, we also carefully designed our packaging to stand out on the shelves. Do you want to offer your customers a product that is fresh, ethically sourced and produced, delicious and screams quality through our beautifully designed packaging? We offer retail solutions for both coffee beans and our single-cup filters.
Our single-cup filters are the perfect solution for delicious hotel room coffee. Not only are you offering your guests a unique brewing experience, the coffee tastes also amazing and all you need in the room is a kettle. Whether our filters are a bonus to an existing coffee machine in the room or a replacement to instant coffee, we know your guests will appreciate and love this tasty addition to their stay.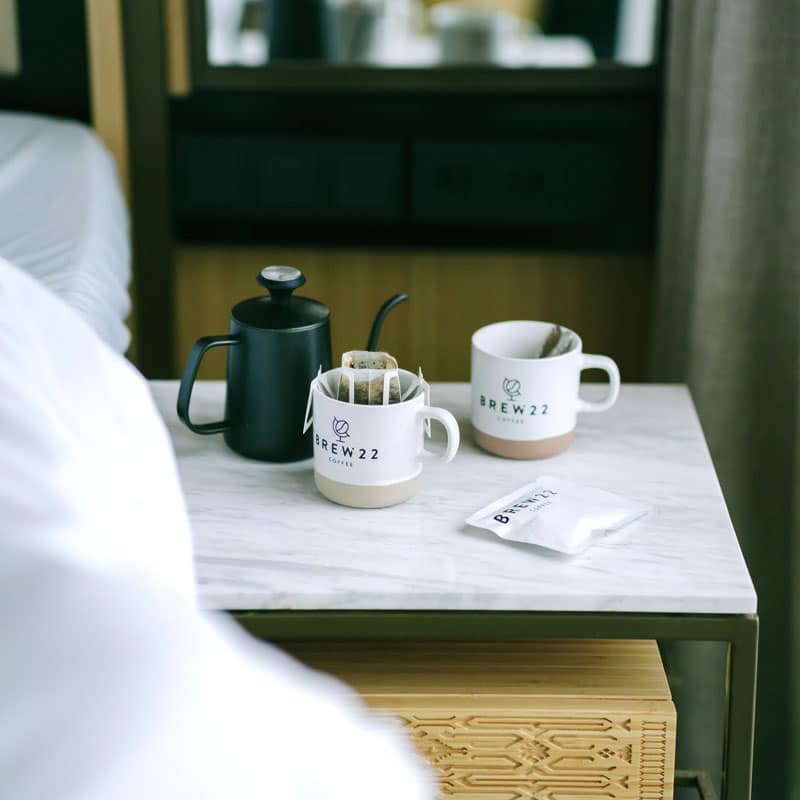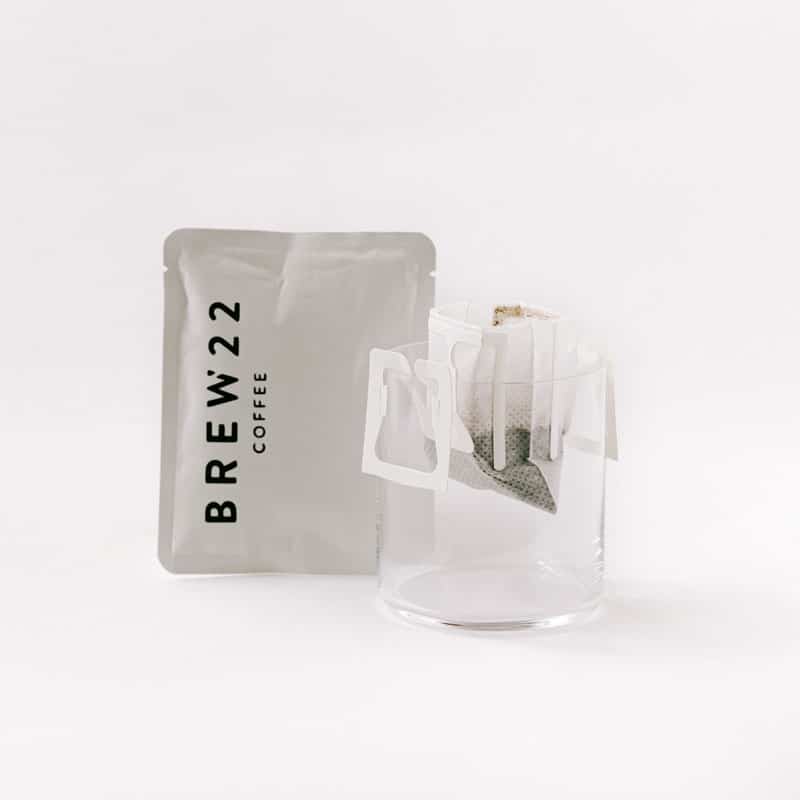 We believe coffee can be the perfect gift and have experience offering customisation options for our packaging to put your brand in the spotlight. Whether you're looking for a promotional gift, addition to your Christmas hamper or looking to throw some Brew22 in your goodie bag, we can supply custom options at a favourable price within a blink of an eye. 
Are you interested in our wholesale solutions? Please feel free to get in touch with us and we can find the perfect solution for your company!