How to use: 1-Cup Filters
Delicious coffee in just 4 easy steps!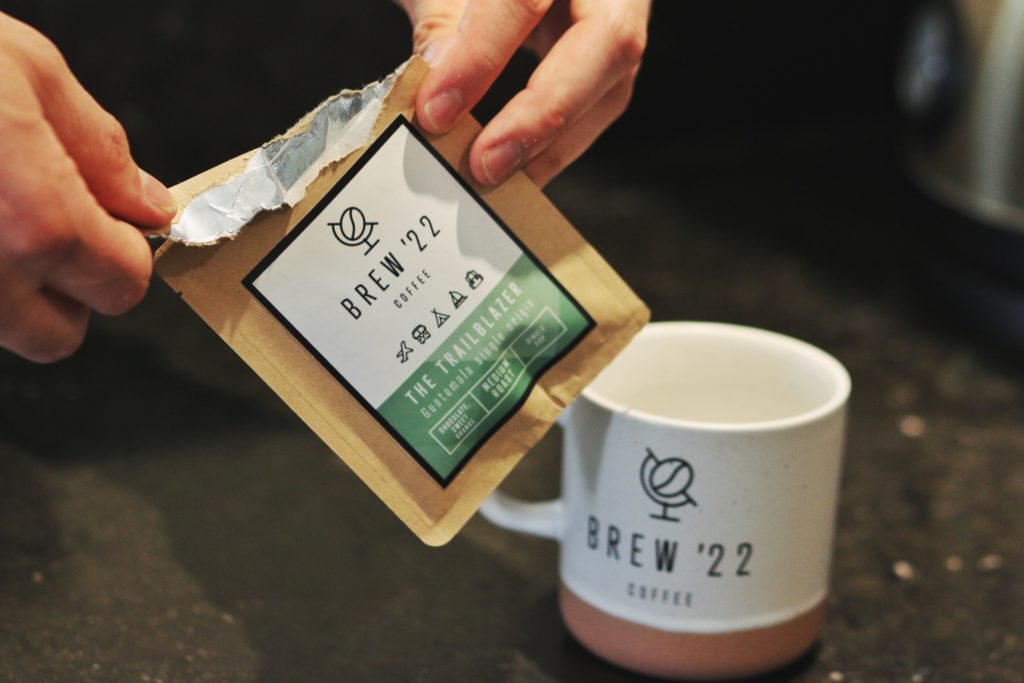 Take the filter out of the packaging and carefully tear along the lines of the filter.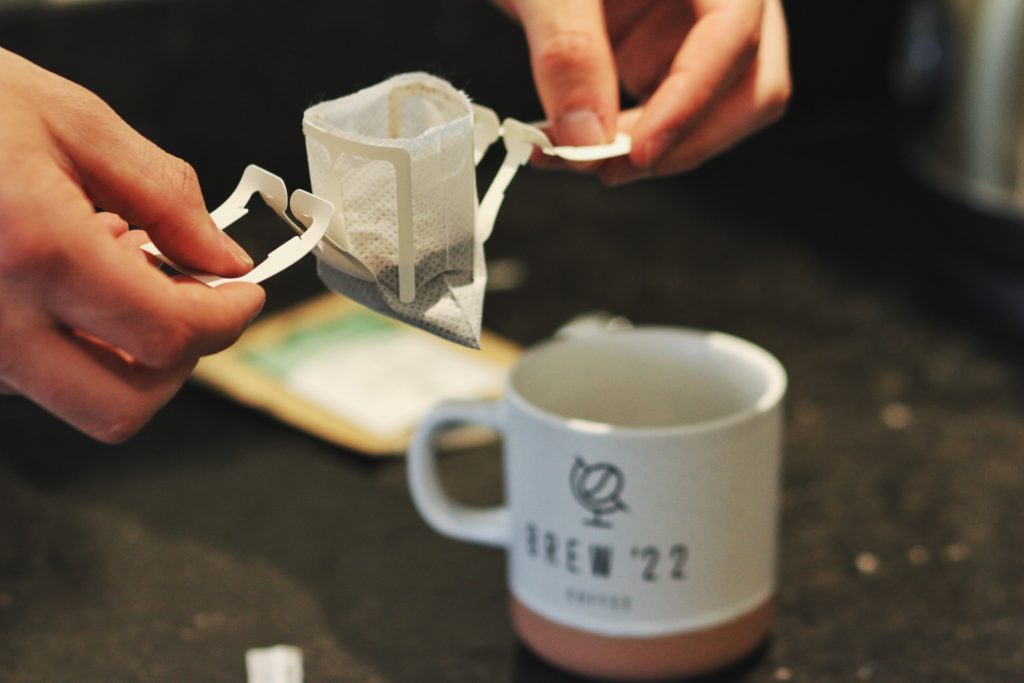 Unclip the ears of the filter and secure onto your mug.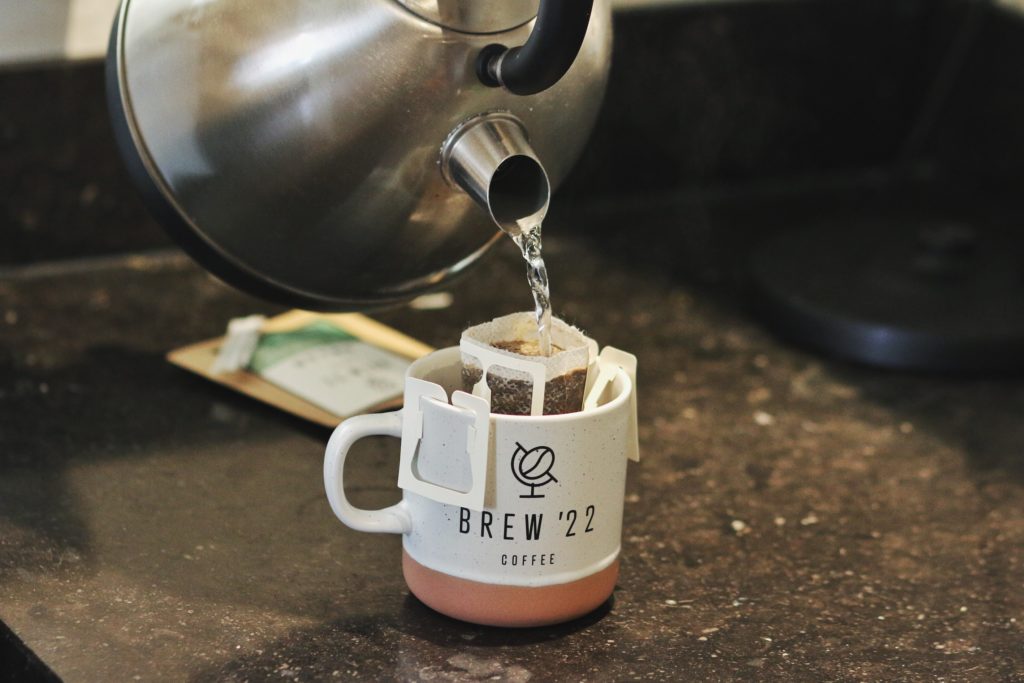 Pour hot water into the filter till it's full and let the water drip through. Repeat 2 to 4 times to preferred taste.
Or watch the video below!