We met each other back in 2014 when we were both invited to join the new UK Longtrack Development team. The team was set up to promote long track speedskating in the UK as the sport is not well known. We both have Dutch fathers and British mothers so lived in Holland at the time. We were able to make use of the great facilities in the Netherlands whilst bringing attention to the sport in the UK.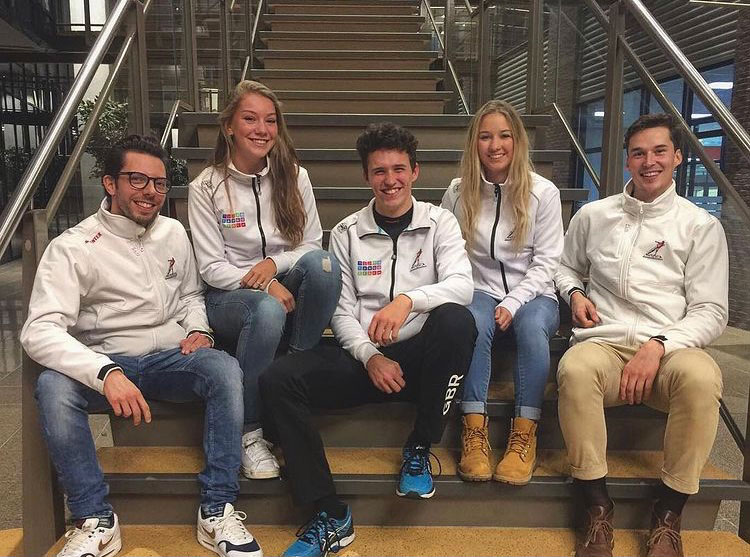 Elite sport often means a lot of travel. Between trainings, training camps and races, we were often on the go but finding good coffee was a challenge. Last season we travelled a lot, from Japan to the USA, Poland to China and the coffee was so unpredictable. It became a bit of an obsession to find a good brew. Whilst in Japan, we came across an innovative product, a single cup filter which enabled us to choose our own coffee bean, grind it and therefore travel with our own coffee.
One morning in 2019, we were having breakfast and started brainstorming about how we could start selling these filters to friends and family. Lots of people were intrigued when they saw us using them. We weren't receiving any funding at the time, but we both had a dream: The 2022 Winter Olympic Games. Financing ourselves was difficult, between study, training and races, it was difficult to combine a job. The British Ice Skating Association supports us where possible but the sport is expensive; equipment, travel, coaching. Our own business was the perfect solution – plus we love the product and use it ourselves.
Funding our Olympic dream
We sourced our own high-quality beans and set up this web shop selling the unique single cup filters, bags of beans and special accessories in the hope that coffee lovers would find us, love our coffee and support our Olympic journey at the same time.
Thank you to everyone who followed our journey, bought our coffee and supported our dream. A dream we have always had, is now a reality, we did it!